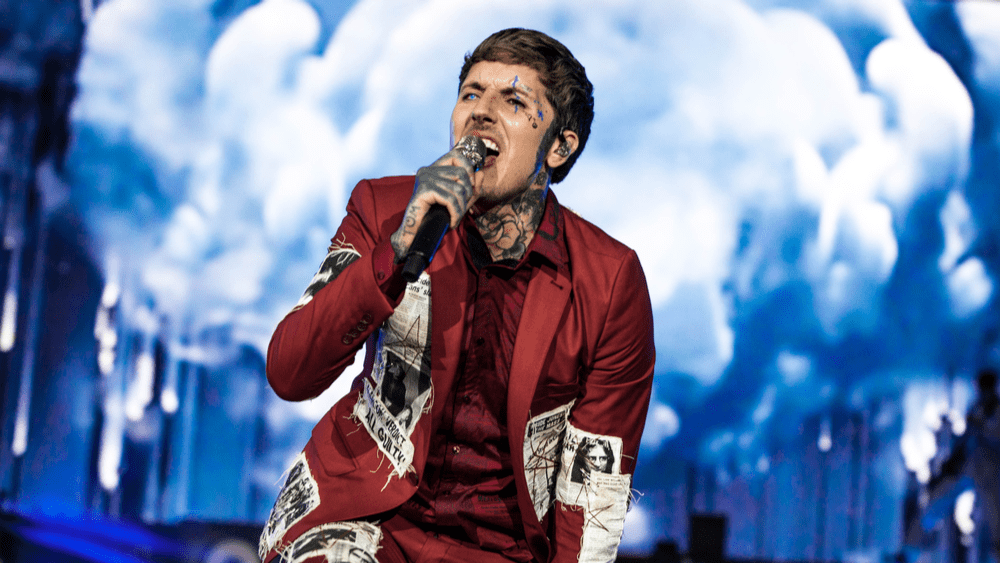 After teased fans with new lyrics and snippets of new music, Bring Me The Horizon have confirmed that 'DiE4u' will arrive on Thursday September 16.
The song announcement on Twitter came along with the message 'club hellhole opens September 16,' leading fans to speculate whether that refers to new lyrics or a record title. That comes after BMTH shared a video with the caption 'bAck2wORk', and then shared a clip of music with the hashtag '#bloodbath'.  On Twitter, they've also recently posted the phrase "i k33p h0LdiNG my breATh 4 a m1raCle. h0piNg thE hoLe iN my hEarT w0ULd oF hEaleD s0m3h0W". 
'DiE4u' can be pre-saved at your streaming service of choice- here.
Editorial credit: Tom Rose / Shutterstock.com