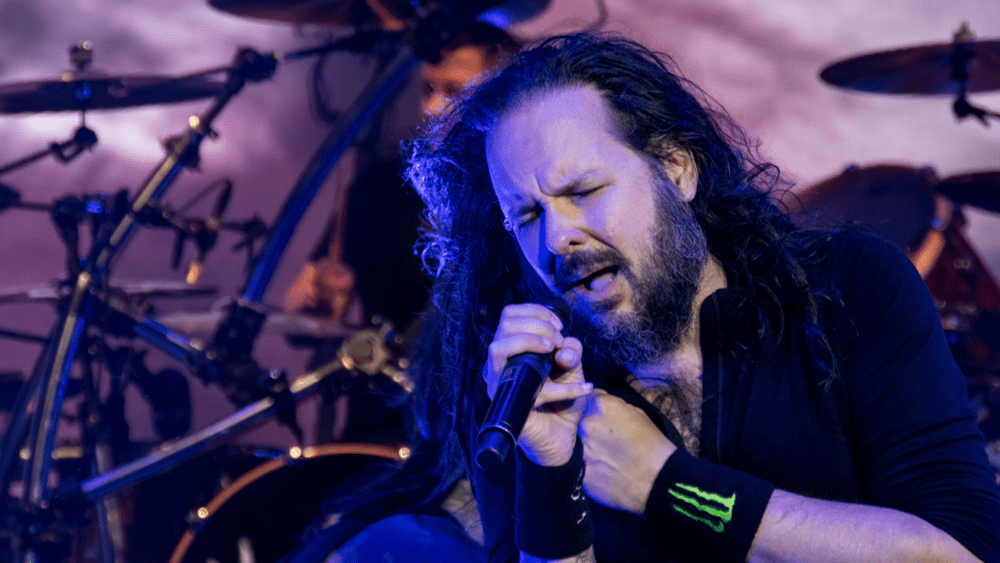 Jonathan Davis, lead vocalist for KORN, had COVID earlier this month which halted the band's tour. Davis returned to the stage this past weekend, but is still experiencing "COVID aftereffects." At points in his first shows back, at Hollywood Casino Amphitheatre in Chicago suburb Tinley Park, Ill., and Ruoff Music Center in Noblesville, Ind., the 50-year-old Davis performed sitting down, and also used oxygen during the show.
Davis' bandmate Brian "Head" Welch shared on social media that Davis "is still struggling with the COVID aftereffects. He's physically weak and having a mental battle. Any type of love, light and energy you can throw at him. Prayers — all of it… He needs you more than ever." James "Munky" Shaffer, the band's guitarist, thanked fans "for all the love, support and understanding for @officialjonathandavis as he is still recovering. Also, thank you to those that have attended the last 2 nights, for lifting us up as we get back on these tour dates to bring you all the best shows possible!" Davis replied to Shaffer with, "Love you brother," and put hearts on Welch's post.
Korn announced their 28-date summer tour in May, beginning in Florida on Aug. 5; the Aug. 14 show was canceled after Davis tested positive for COVID-19. A few dates were canceled but most were rescheduled, but the band returned to the stage on Aug. 27.
Editorial credit: agwilson / Shutterstock.com