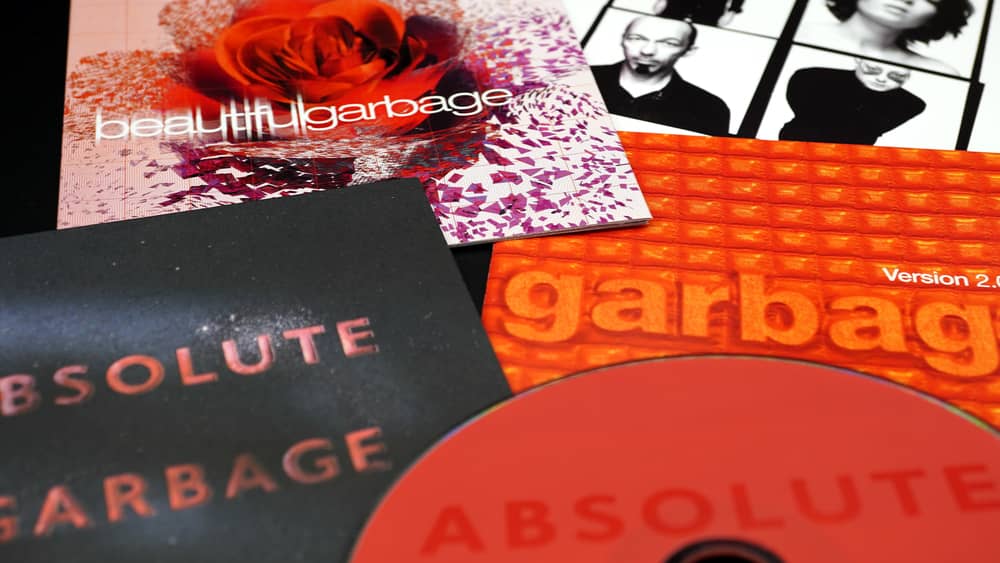 Garbage have today announced details of their upcoming 20th anniversary reissue of the band's third studio album, "beautifulgarbage."  The reissue will be released on October 1st, exactly twenty years after the album was first available. The band have also revealed a previously unheard version of the album's lead single "Androgyny." You can listen to it – here.
Shirley Manson says of the "beautifulgarbage" reissue: 'We wanted to celebrate the release of our third album in the same manner as we have celebrated the 20th anniversaries of our previous two records, as we cherish this third child of ours just as much as its predecessors. Over time it has garnered more and more respect from our fans, with many of the songs remaining in rotation in our live sets to this day. We've always felt incredibly proud of this record and felt it was in many ways very much ahead of its time. Twenty years down the line, we are all exceedingly grateful to have such well-crafted songs in our discography and are very proud that against all the odds we are still standing and can give our beloved album the tribute it so very much deserves'.
"beautifulgarbage" was written and recorded over the course of a year. The brand-new edition has been remastered from the original recordings; the deluxe vinyl edition includes "beautifulgarbage" on 2x heavyweight black LPs, as well as a third LP of B-sides and memorabilia. The two 2LP formats have been pressed on heavyweight black and special white vinyl respectively.
Garbage's 20th anniversary reissue of "beautifulgarbage" can be pre-ordered at the link – here.
Editorial credit: Kraft74 / Shutterstock.com