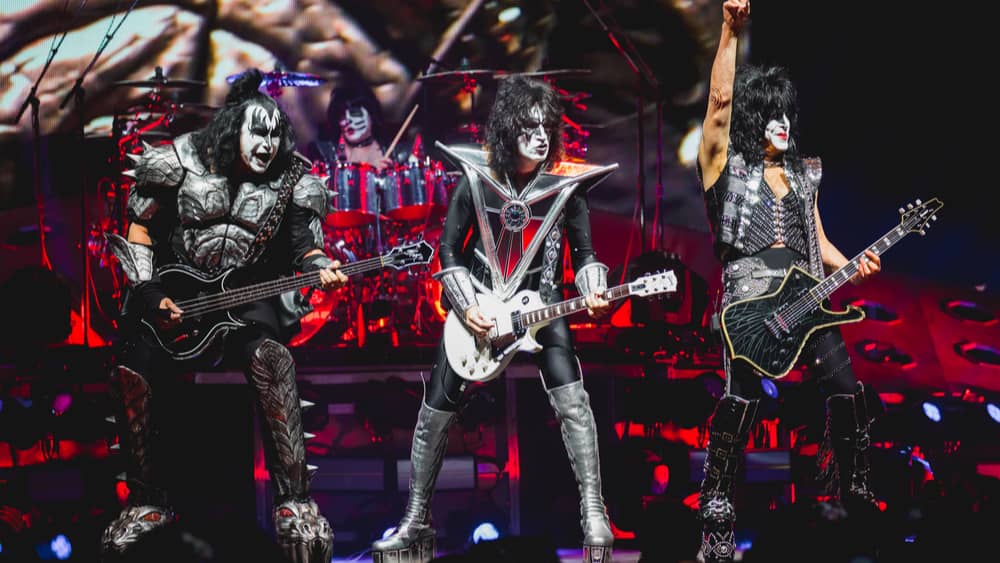 Kiss have announced their upcoming residency at Zappos Theater at Planet Hollywood Resort & Casino in Las Vegas. The band will perform a total of 12 shows running from December through February 2022.
Said Gene Simmons: "There are matters of the heart and then there are matters of the pocket, and it's nice when they both converge, They pay well, and that's reason enough. But it's also easier for the band because you don't have the wear and tear of traveling." Regarding COVID-19 restrictions, Kiss haven't implemented a vaccine mandate for their concerts, however they will be taking precautions to ensure the safety of the band, crew members and fans and won't be hosting their usual backstage meet-and-greets.
Kiss are also about to resume their End of the Road tour which extends into 2022 and will run concurrently with the residency. Said Simmons: "We are planning lots of surprises for Vegas, which nobody's seen yet. We're in the middle of putting that together."
General tickets for the Las Vegas residency will be available on Aug. 20 at the link here: Ticketmaster.com/KISSVegas.
Editorial credit: Tony Norkus / Shutterstock.com